Hello, guys!
I had this blog post I was going to post the other day but then God must have thought it was stupid or something and put a helping hand.
Anyways, there was no post.
You: Thanks, Captain Obviousness.
But there is no post.
Sorry (not sorry). I've been out and about all this month which meant no post. By out and about, I obviously mean that I've been at home just sobbing and dreading going back to school.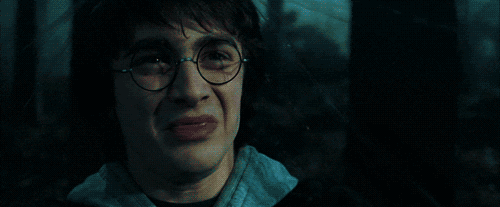 Yup. I bet you it's crossed all of our minds at some point this summer. School's coming up and it's just like why.
I've just been avoiding my responsibilities so much this summer. Like, I need a bit more time to get into reading and into math and the torturous P.E.
And I've been eating every 35 minutes just because I'm bored so by having one lunch and the "no food" (I mean, come on, we ALL sneak food in) policy certainly doesn't help.
You know what? I bet I'll cry or something because I'm missing the latest episode of The Loud House. Or because I've got to be in a room of 35 students and do work.
And then the drama! Don't even get me started! Although I'm not involved, do you ever want to see some kids with a face like they've got some dragon dung under their nose whenever they see their ex or their "enemy" or people they "hate?"
NOOOO.
I'm just very, very, very, very exasperated at the fact that I'm going to school again. For the 12th (is that right? I went to kinder and two years of preschool so…?) year straight. Can you imagine?
And then it's highschool so double whoopie! even though we all now that hell's about to break loose.
Like, even my skin must know so because it's so angry. It's angrier than Mr. Trump (cuz I don't want to ruin my prospects here) would've been if he lost the presidency or if he gets impeached (we can only wish at this point.)
Oh, and I've got the biggest crush on a guy I can't carry a full-on conversation with. Triple whoopie-do!
It's all going downhill, my friends. It's all going *stifles yawn/sob* downhill.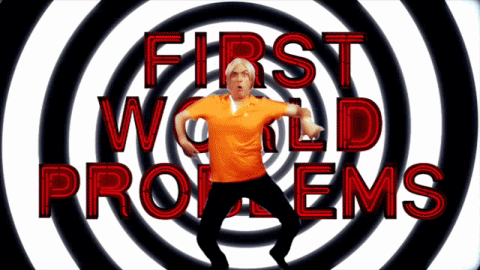 And might I include I've been going to sleep at, like, 2 A.M. and waking up at 1 in the afternoon? Once school starts, I'll be in serious trouble. Why? You can't be sleeping during Math II because reasons.
What I'm going to miss the most is being so socially ignorant. Like, I have not gone on any social media. No, that's a lie; I have gone on it but just not obsessively or the "just one more minute and twenty minutes pass" thing. So yeah, tomayto, tomahto.
Come on, ask me if my best friend's still alive. What the heck do I know? I mean, I hope she's alive because I love her so much and she's rad but I have no clue.
Ask me if the Donald's tweeted something else and which minority or cultural group has been offended or disrespected, I wouldn't know.
Heck, ask me about wisdom teeth and how they do it and I'll be like
Oh, wait. I actually do know about that. I even watched so many videos on YouTube about it that I literally could've run a mile and still be watching wisdom teeth being extracted and ground (is that the right word) and your gums being destroyed.
And we all know what a slow runner I am.
Oh, by the way, if any of you are feeling quite feverish or, even better, have a dentist appointment or wisdom tooth/teeth (?) extraction, please do by all means watch the following videos because I told you so.
Obviously unicorns pooping rainbows
Totally Drarry having a kid, hehe
Have fun sleeping tonight, Sherlocks.
Toodle-loo and till the next one. I'll try (we all know what this means) posting more and better content. I have a posting schedule of some sort and make a YouTube channel or something so I can terrorize some other innocent children.
If anything of that sort does happen, you'll be the first to know.
If I manage to talk to my crush, you will most certainly be the last person (is anyone here a potato?) to know because privacy things and all.
Thanks for hearing reading me ramble about stuff I have no clue on. Anyway, for real right now, toodle-loo and till next time.
UPDATE: BBF is alive and well.