Hullo, everyone! Today, we were coming home, as usual, but had to go on the bus than our usual walk because meh, we didn't feel like walking and my brother "twisted" his ankle or something.
When the bus finally arrived, I had Heathers blaring in my head and thought, "Why don't I do a parody of "Candy Store," but instead of Heather"
PERSON 1:
Is it gonna be late again?
Another half-hour gone?
I've got to go,
somewhere at a certain time and place.
I'd normally wait till it comes,
And everyone else would too.
But It's way too late
For this, mate.
Listen up, biotch!
PERSON 2 & 3:
I hate!
PERSON 1:
Wastin' time
Especially in this clime
PERSON 2 & 3:
I hate!
PERSON 1:
Comin' late
'Cause you don't seem as great
PERSON 2 & 3:
I hate!
PERSON 1:
Spendin' dime
Being scared
Losing him
PERSON 1:
Buses who
PERSON 1-3:
Never seem to come on time!
BUS DRIVER:
But there was traffic
PERSON 1:
Oh, that's a classic
PERSON 3:
But there's no car in sight for miles
PERSON 2:
YEAH!
PERSON 1:
Or maybe if you'd stop texting*
Not get in so many arguments
And get newer buses
PERSON 1-3:
Woah! Woah! Woah!
Honey, whatchu waitin' for?
The buses need some more work
It's time for you to prove
Buses are truly good.
And you better listen, all you city jerk.
 *I haven't seen them texting, but like they're are drivers who text, there may be some bus drivers who are on the phone while driving. All of the bus drivers are super nice in my town, so it's not a problem in here, but were a pretty small town, totally different than Oakland or San Francisco.
If it's not apparent enough, I hate late buses. I only seem to use them to get to and from school and any time that can be used for writing on my blog or doing ¨homework¨ is precious time.
I've renounced buses. Like, I've only been walking than on the bus. The sad part is I'm actually going to college over the summer and as far as I know, you can't walk the way there, so back to buses, I guess.
Buses are the one thing I do not have the patience for. Sure, I may be able to wait in lines, but buses are the only exception.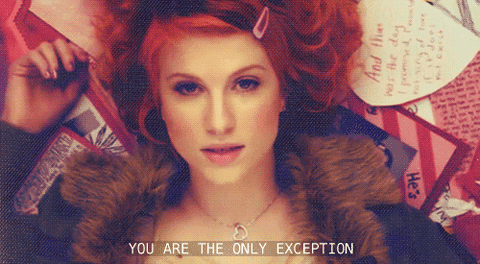 Okay, it's getting a bit old now, but I had to.
Oh, and waiting in this heat? Don't even get me started. Sitting in over 100° F temperatures and in plain sight of the sun really annoys me. The bus stops in my area have no benches or a little blue shade thing for us to wait. And when there are fancy little blue shade things (I don't know what they're called), they're always vandalized, smell of smoke, and are so just enclosed and stuff and badly ventilated.
BREAKING NEWS: They are called bus shelters. Where they got shelter from, I have no idea.
Storytime: there was this guy who was "touching himself" according to police. In other words, he was masturbating. A couple of kids from the school I go to saw him and told the school's cop. Him and a couple of others tried to arrest the guy, but you know, people don't go away quietly.
It would've been quite a sight to see. A person running away from the cops. I feel bad for the guy and the cops for being involved in the whole situation. It was probably pretty awkward in the courtroom and everything.
Anyway, the cops tased the guy after he tried jumping over the fence and the story ends there. The guy had a previous criminal record.
There have been lots of fights around the bus stops too. Like, it gone to the point where someone's been stabbed and ambulances and paramedics came.
Well, enough about buses. It's summer and I may not be able to post as often since I share a computer with my family. Anyway, goodbye for now and I'll catch you on the flipside. Peace.